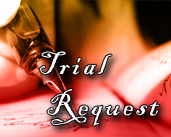 If you are looking for the most effective way to be on the top of Information Mountain and to understand the trends in the economy / industry, as well as become the first to utilize media to close business deals your search is over and you are only a trial away. Globe InfoWire is the only media monitoring agency, which caters to all your information related needs on various industry verticals. You can also order for a new customized Webazine with your own categories and segments.
This is an online destination for those who understand the value of information and media and want to utilize these for corporate strategy formulation, for better understanding of the market, for competition monitoring and staying ahead of them and for those who wants to keep their key customers and business partners updated with news relevant to their industry.
Globe InfoWire offers you a no-obligation 15 days free trial of any of our daily Webazines by filling up your details here:
Fields marked in* are mandatory.